iMiX16 Pro and Luminair 3 for iPad
iMiX16 apps for iPad can control Luminair 3 app. You can create lighting scenes in Luminair 3 and run those scenes from iMiX16 playlist. For each cue in playlist you can assign Luminair 3 scene.
Luminair 3 is a professional-grade lighting control platform that gives lighting designers, filmmakers and TV professionals, musicians, artists and other enthusiasts advanced wireless control over DMX-enabled lights and other equipment, as well as the next generation of "Smart" lights like Philips Hue. Luminair is built exclusively for iOS devices as a Universal app for iPad Pro, iPad Air, iPad mini, iPhone and iPod touch.
Here is what you need:
How to connect: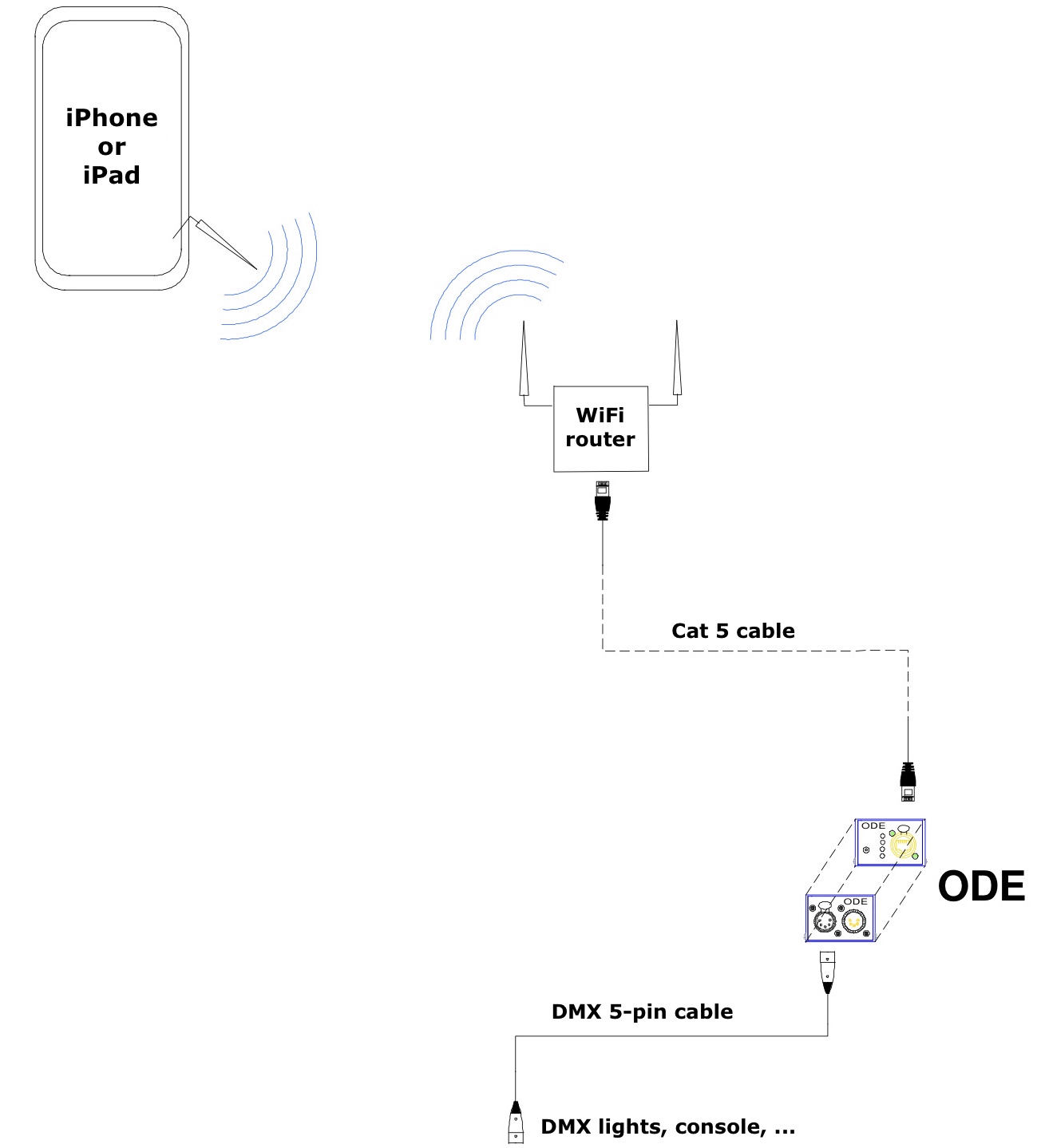 How to set up:
in Luminair 3:

create new project
go to Settings and enable OSC Input
create lighting scenes

in iMiX16:

go to Setup section and tap Settings two times
set Luminair OSC Host (leave 127.0.0.1 if both apps are on the same iPad or enter IP address of the iPad where Luminair 3 is running)
set Luminair OSC Port (the same port number as in Luminair 3 OSC Input settings)
go to Playlist section and tap Add Cue
in Add Cue window set Luminair scene